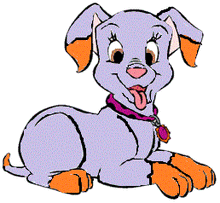 Princess Jewel is the female protagonist of "Puppy in My Pocket: Adventures at ACME Pupiversity" and its direct-to-video follow-up movies. She's the cheerful, determined, kind, slightly clumsy,
and caring Princess of Corinthia.
AppearanceEdit
Edit
Princess Jewel is an attractive seventeen-year-old puppy (in human years; in dog years, she's only a year and a half old). She's very modest about her beauty,having never given her appearance much thought. Around her neck, she wears the royal family's diamond called the Sun of Friendship, which allows her to perform Friendship Ceremonies.
Character ProfileEdit
Edit
Home: Kingdom of Corinthia
Family: Queen Dottie (mom), King Domino (dad)
Friends: Lili; Twistle; Willis; Dogo; Ava; Pocketville Princesses; William, Senior; Butterscotch; and Eva (sometimes)
Enemies: Eva (most of the time), Marjorie, and Billy
Ad blocker interference detected!
Wikia is a free-to-use site that makes money from advertising. We have a modified experience for viewers using ad blockers

Wikia is not accessible if you've made further modifications. Remove the custom ad blocker rule(s) and the page will load as expected.